by Bruce Bawer
Norwegian police chief Marie Benedicte Bjørnland is unable to rid from her mind the certainty that mistreating a copy of the Koran is wrong and that she and her fellow flatfoots should, under some statute or other, have the power to do something about it. In short, for the Norwegian police, the Koran is, in a way, as holy as it is for Muslims.

Once again, one was reminded of the cartoon crisis, when the Norwegian diplomatic corps saw it as urgent to apologize to authoritarian governments for whatever is left in Norway of individual liberty.

A teacher at the school explained that she had "made a conscious decision not to buy napkins with 'Merry Christmas' written on them" or to use a red tablecloth or red tree ornaments because "certain religions are very sensitive" and care needs to be taken "not to offend anyone."

The Norwegian government has recently spent well over $100,000 to convert churches in Stavanger and Skien into mosques and is kicking in a huge sum of taxpayer money for the construction of a mega-mosque in Bergen with, according to journalist and political activist Hege Storhaug, "open ties to extremism."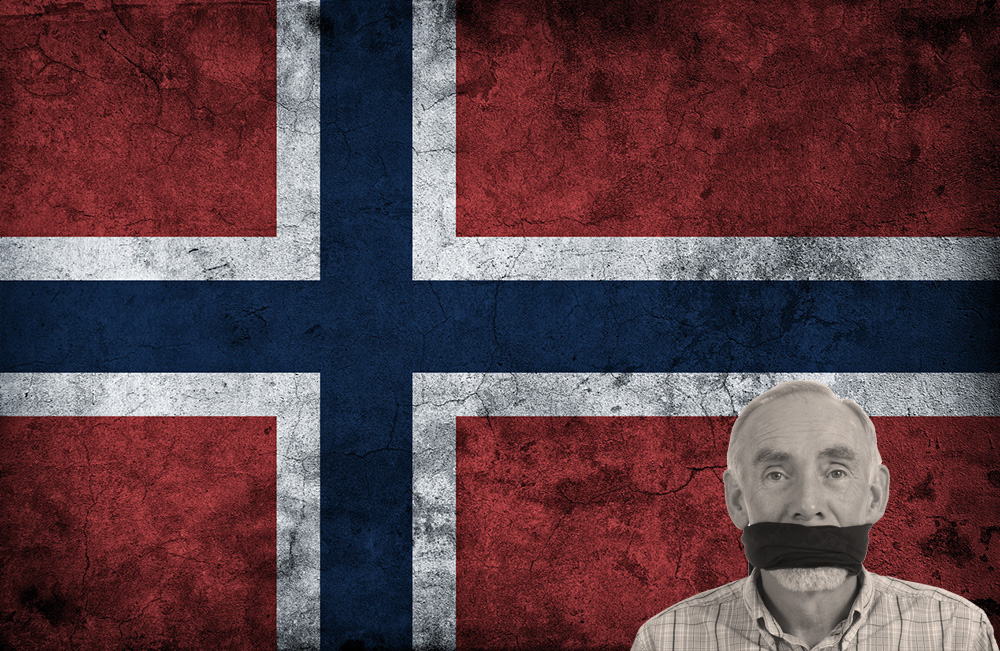 Norway's police chief is unable to rid from her mind the certainty that mistreating a copy of the Koran is wrong and that she and her fellow flatfoots should have the power to do something about it. 
Recently I wrote here about how, on November 16, the group Stop Islamization of Norway (Stopp Islamisering av Norge – SIAN) set fire to a copy of the Koran in a public square in Kristiansand, only to have the fire doused pronto by a group of 30 or more police officers. It later emerged that they were under secret orders from the chief of the Norwegian police, Marie Benedicte Bjørnland, not just to put out any such fire but to prevent SIAN members from committing any such act.
Bjørnland defended her orders by citing the so-called "racism clause" of Norway's criminal law, and the Minister of Justice, Jøran Kallmyr, stood behind her, making the baffling statement that while burning a Koran was not illegal, it could (depending on how you translated his words) "become" or "morph into" a crime.